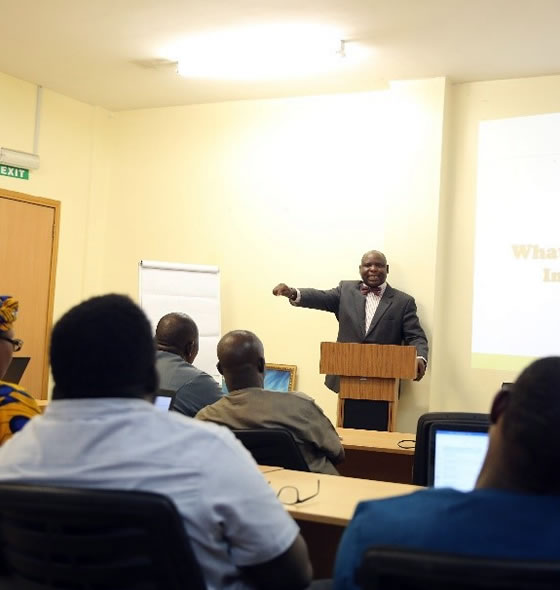 indicators, and PEPFAR's Site Improvement through Monitoring Systems (SIMS) which evaluates core essential elements. Results from these exercises then inform quality improvement initiatives through the PDSA (Plan-Do-Study-Act) cycles to test and scale-up innovative change ideas.
A robust multi-disciplinary quality management infrastructure at various levels ensure that quality-of-care is maintained at our supported facilities. This structure includes site-based Continuous Quality improvement committee, State and Central IHVN-based Quality Improvement teams and State Implementing teams. These are done with an additional objective of promoting personnel health.
The Health Systems Strengthening Unit promotes stakeholder ownership of health programs for improved coordination, better resource mobilization and sustainable health interventions. A key activity we have implemented is the use of Human Resource for Health Information system at Nasarawa state and the Federal Capital Territory.
Training activities are done with funding from the US President's Emergency Plan for AIDS Relief (PEPFAR) and Global Fund grants. Other notable support for capacity building has been received from the National Institute for Health (NIH). We also implemented the Training Program in Nigeria for Non-Communicable Diseases Research (TRAPING grant) which sponsored doctoral level training for fellows at various institutions in the UK and US.
Unit contact email: [email protected]
Training Resources