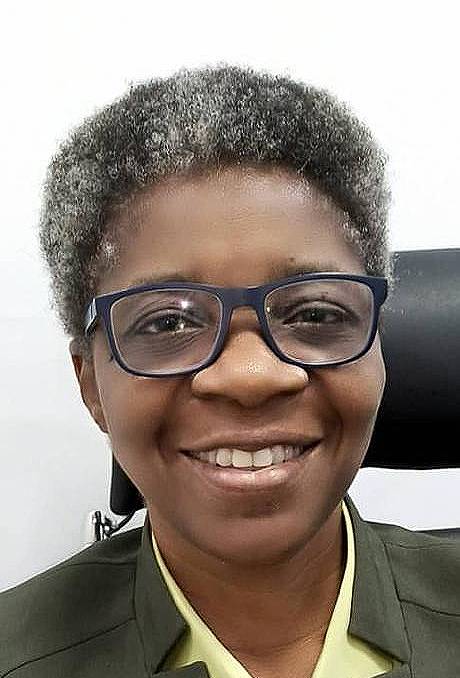 Personal Information
Ayodele Iroko
Deputy Chief of Party, USAID TB LON 3
Achievements & Awards
Education Qualifications :

Lagos State University
Brief About Ayodele Iroko
Biography
Mrs. Ayodele Adeyoola Iroko is serving on the team of USAID TB Local Organizations Network (LON 3) project in Nigeria as Deputy Chief of Party. She provides technical and operational guidance to the project teams in Lagos, Ogun, Oyo & Osun states to detect and treat tuberculosis cases; facilitate integration and promote ownership as well as sustainability at various levels of implementation.  She has over 27 years of experience in implementation and management of USAID projects in Nigeria.
Prior to assuming this role, Ayodele worked as Chief of Party of several USAID Nigeria-funded projects.  She coordinated USAID/Academy for Educational Development (AED) Linkages Infant & Young Child Feeding project (2004-2006); supervised the implementation of Abt Associates Inc. USAID funded Private Sector Partnership/One (PSP/One) Nigeria (2006-2011), Sustaining Health Outcomes through the Private Sector (SHOPS)/Nigeria (2011-2017), and served as technical backstop on SHOPS Plus Nigeria (2017-2021).  Ayodele had her early program management stint and exposure in USAID funded BASICS1/11, a child survival project which ran from 1995-2004. She also has brief work experience in Zambia and Lesotho.
She is strongly skilled in project and program management, health care approaches design, public-private partnership, private provider network management, social behavior change, capacity building, stakeholder engagement and non-governmental organizations sustainability.
Mrs Iroko graduated from The Polytechnic Ibadan with Higher National Diploma in Administration, Certificate in Community Health Management from Pan African Institute of Development, Buea- Cameroun; and Master of Business Administration (MBA) from Lagos State University. She has attended several trainings and workshops including courses in Harvard University Manage Mentor Program.  She is a Fellow of the Nigerian Institute of Management (Chartered).
Ayodele is a motivational speaker and a preacher of the gospel. She is happily married and blessed with two children.